Schaeffler creates value for customers through AI
The transformation of the automotive and manufacturing industries towards Industry 4.0 is a challenge for all actors involved. To continue to be successful, the industry needs to invest in digital solutions linked to AI. In that transition, Schaeffler wants to be a leading player by creating smart solutions that increase the performance and functionality of products and services.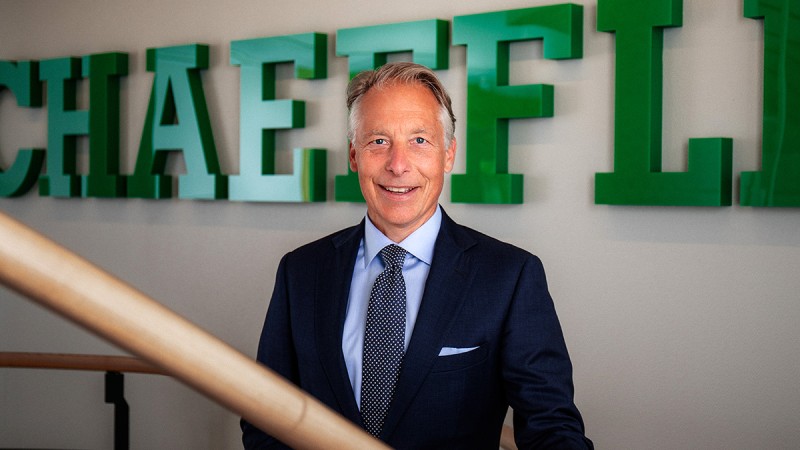 The road towards Industry 4.0
Data science and analytics have been proven as key drivers for process optimization across industries. Schaeffler has designed a clear AI strategy for the Industry 4.0 business. This allows to provide superior bearing products for e.g. robotics, wind and mining based on embedded artificial intelligence. Schaeffler also managed to enrich their world-class analog competencies in bearing technologies with digital analytics services in the Cloud. One example is OPTIME that offers industry-leading condition monitoring services to customers. At the same time, Schaeffler is responding to the demands of the emerging autonomous driving market. One example is the cooperation with Intel MobilEye, where self-driving shuttles industrialize. Schaeffler also ensures that market requirements, in terms of developing more sustainable and intelligent solutions, are met.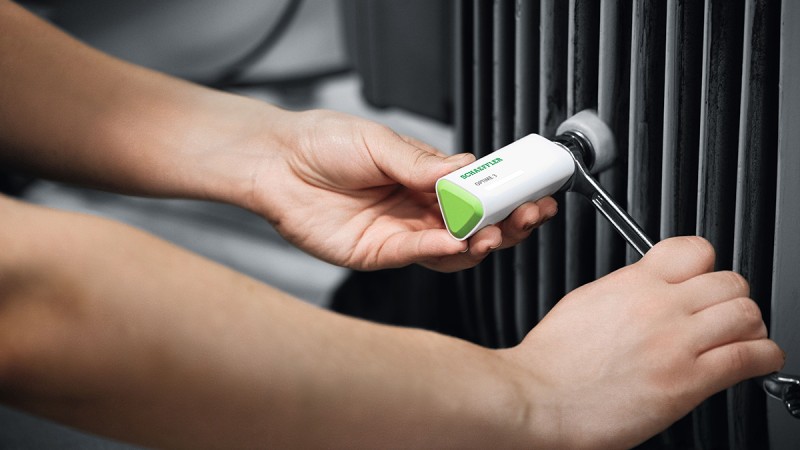 Benefits of Digitization and Artificial Intelligence (AI)
There are several main benefits of Digitization and Artificial Intelligence (AI) and it is important that the automotive and industry sectors follow this development. One goal of Digitalization and AI at Schaeffler is to create clear added value for customers. For example, by increasing the performance and functionality of products, such as longer service life of bearing solutions or intelligent vehicle dynamics for automated vehicles, or reducing product costs (e.g., by replacing physical sensors with software-defined virtual sensors). Innovative digital service offerings, such as condition monitoring, predictive maintenance, and smart lubrication, for a broad range of machines, round off their portfolio. Additionally, Schaeffler already uses intelligently integrated production facilities to achieve significant reductions in throughput times. It leverages artificial intelligence and machine learning at the machine level and in the cloud to continually optimize many aspects of its plant operations, including maintenance cycles.
Specifically, two major factors have taken place around the use of AI within Schaeffler's customer target group over the past five years. Customers can generate a real benefit from data driven solutions and there is a demand for and a clear interest in more intelligent offerings. Due to the great media coverage of AI, customers have developed a greater awareness of the technology and its potential applications. Therefore, customer acceptance and expectations of AI have increased significantly.
Schaeffler is already now a leading global automotive and industry supplier and wants to be the preferred partner to customers. That's why Schaeffler is always in motion and known for its innovations. Digitalization is a key driver in their corporate strategy "Roadmap 2025". For example, Schaeffler has filed around 2000 patent applications with the German Patent Office per year for the recent years. This makes them one of the top three in Germany.
Innovation has always been a part of Schaeffler's DNA. By using AI and the so-called digital twin technology Schaeffler can contribute to sustainability thanks to longer lifetime and longer service intervals. To participate in the emerging business field of automated and autonomous driving core expertise is leveraged in the automotive industry to enhance Schaeffler actuator systems and mechatronic platforms with intelligent AI functions and closely integrate them with customers' autonomous driving systems.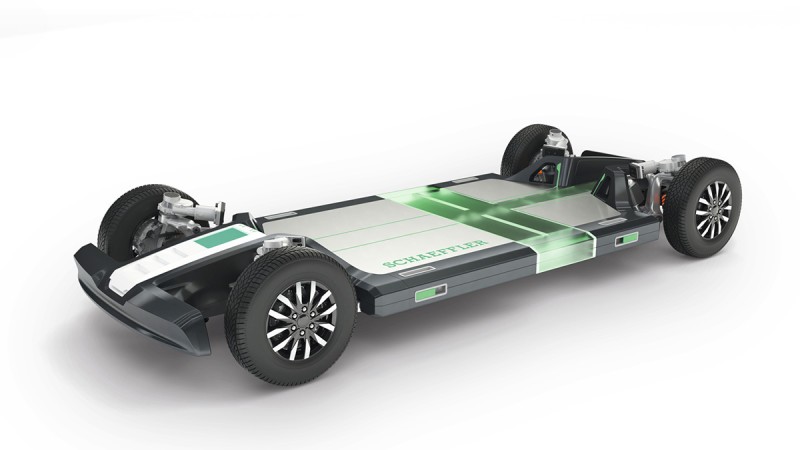 ---